The i-team works collaboratively with District Government, residents, community and private sector partners to deploy a range of strategies, including data analytics, people-centered design, and digital technology to create bold innovation with speed and agility.
For each project, the i-team supports partners through a data-driven process to assess issues, generate responsive new interventions and deliver measurable results.
i-team's Current Project
Improving District Government Recruitment and Hiring 2023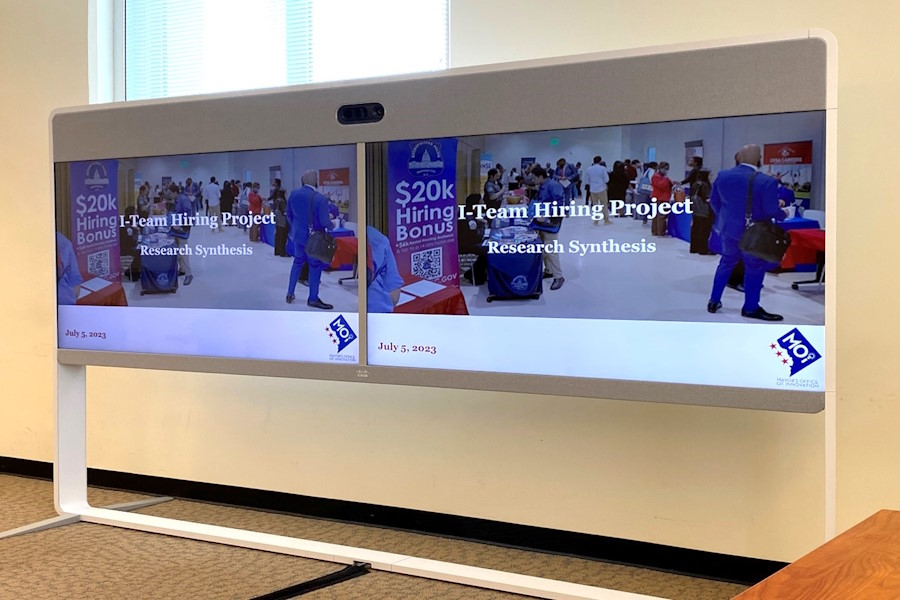 Summary Overview
The i-team's preliminary analysis reveals that the District government is grappling with the challenge of recruiting and retaining a skilled workforce, primarily due to a complex talent management process.
Identifying the specific areas within the recruitment and hiring processes that require strengthening will directly impact the District government's ability to onboard new social workers, case managers, and experienced medical examiners, commonly referred to as "hard-to-fill" positions.
The evaluation, design, and implementation of solutions to enhance the District's workforce development carry significant consequences.
Prolonged vacancies across various District government departments likely have detrimental effects on the quality of life in our vibrant neighborhoods, as well as on the thriving tourism industry and robust private sector of the District.
Insufficient staffing levels within critical District agencies result in longer workdays for employees, early retirements, and unplanned resignations, ultimately leading to low rates of personnel retention.
Project Description
In March 2022, Mayor Bowser emphasized the importance of prioritizing District residents for vacant positions within the DC government, stating, "There is opportunity available in DC right now, and we want DC residents to be first in line." The Mayor consistently acknowledges the abundance of talent in the District and advocates for fair opportunities for those who call the capital their home.
Responding to Mayor Bowser's directive, the i-team commenced an assessment of the current hiring landscape for District government positions. The Mayor specifically expressed interest in filling agencies' "hard-to-fill" positions, which refer to roles that require assistance in attracting or retaining suitably qualified individuals. The definition of "hard-to-fill" may vary by agency, and there is no comprehensive list of such positions across the District.
The District government's Department of Human Resources (DCHR) recruitment team has identified several challenges in filling the District government's active vacancies, including a national shortage of certain positions such as social workers and nurses.
The i-team has established a set of objectives for this project, which are as follows:
Lower the barriers experienced by DC residents and foster a more inclusive hiring process.
Reduce the number of open jobs while ensuring the workforce represents the diversity of the District population.
Decrease the overall time required to complete the hiring process, from posting job vacancies to hiring applicants.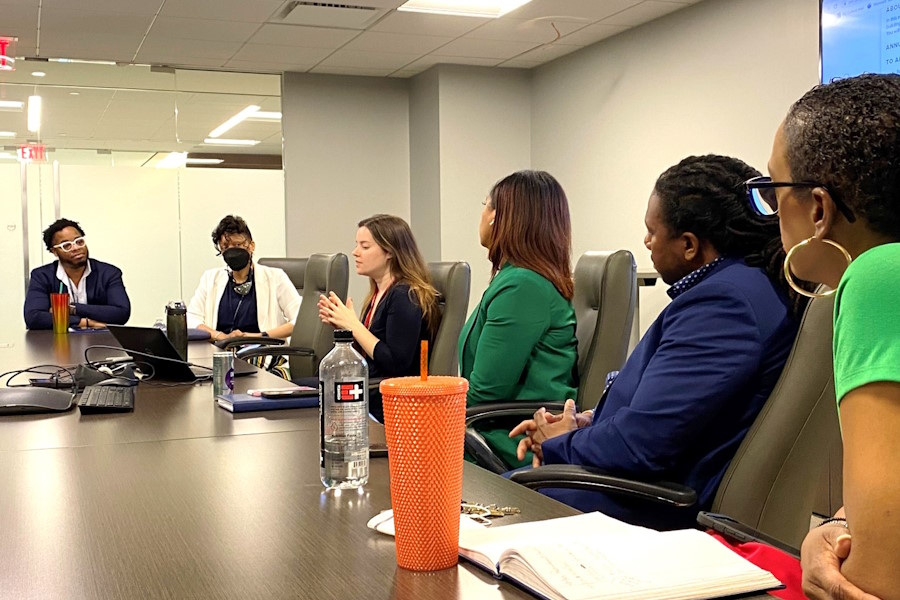 This project will progress through three phases:
Phase 1: Understand the Problem. During this phase, the i-team will extensively research and gain insights into the hiring process from various perspectives. The i-team will collaborate closely with a Core Team comprised of key stakeholders, gathering data, resources, and identifying areas for improvement. The team will conduct a literature review, interview senior leadership, agency leaders, and job seekers, analyze hiring data, and consult with peer cities. Interviews will include a selection of agencies and residents impacted by the hiring process.
Phase 2: Generate and Test New Ideas. During this phase, the i-team will collaborate with the Core Team to develop viable prototypes and metrics of success based on the information gathered in Phase 1. After testing with DC residents and agencies experiencing high vacancy rates, the results will be shared with the Core Team to determine ideas to be moved into the piloting stage. Feedback from District Government senior leadership will be sought to finalize the list of initiatives for piloting and sharing at City Lab.
Phase 3: Deliver Initiatives. In the final phase, the i-team will work with agency partners to pilot the most promising initiatives identified during the testing phase. Effective protocols and metrics to track progress will be developed in collaboration with agency partners, with approximately three months allocated for implementation and measurement of success.
The project involves engagement with four categories of stakeholders:
Sister Agencies: District Government agencies identified by Mayor Bowser, DCHR, and the District Director of the Office of Budget and Performance Management.
External Organizations: Community organizations dedicated to connecting talent with employment opportunities.
Community Members: District residents who are job seekers, selected through various methods such as external organizations and registrants with hiring fairs.
Core Team: Key partners involved in close collaboration with the i-team throughout all project phases.