Innovation Team's Progress Report:
D.C.'s Hiring Process Advances
November 9, 2023
As the i-team's transformative journey continues, it promises a brighter, efficient, and more inclusive hiring landscape for D.C. By harmoniously blending tech-centric solutions with human-centric strategies, the i-team is poised to bring about meaningful and measurable change in the District's recruitment and hiring practices. With its unwavering commitment to collaboration, innovation, and feedback, the i-team not only aims to elevate the hiring process but also seeks to lay a foundation for public sector innovation, ensuring the District government serves its residents with unparalleled efficacy.
---
Recognizing Interdependence:
Transforming Knowledge into Action
October 27, 2023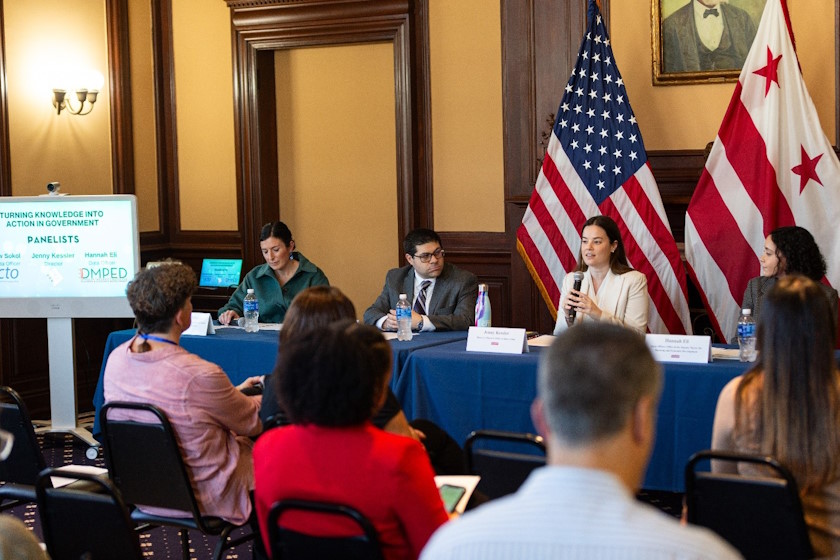 In a recent gathering at the Wilson Building in Washington, D.C., the pressing theme of "Recognizing Interdependence to Move Knowledge into Action" was illustrated in depth. Leading this discussion were esteemed partners from the globally recognized Johns Hopkins University, the Bloomberg Center for Public Innovation at Johns Hopkins, and Brandeis' Heller School for Social Policy and Management.
Facilitating this transformative dialogue was Washington D.C.'s Innovation Team (i-team). Our mission was to shed light on the pivotal transition of how pioneering research and breakthrough innovations can be effectively translated into actionable policies, dynamic programs, and broader systemic changes within the urban landscape.
---
National Media Highlights D.C.'s Groundbreaking
Public Service Initiative for HBCU Seniors
October 20, 2023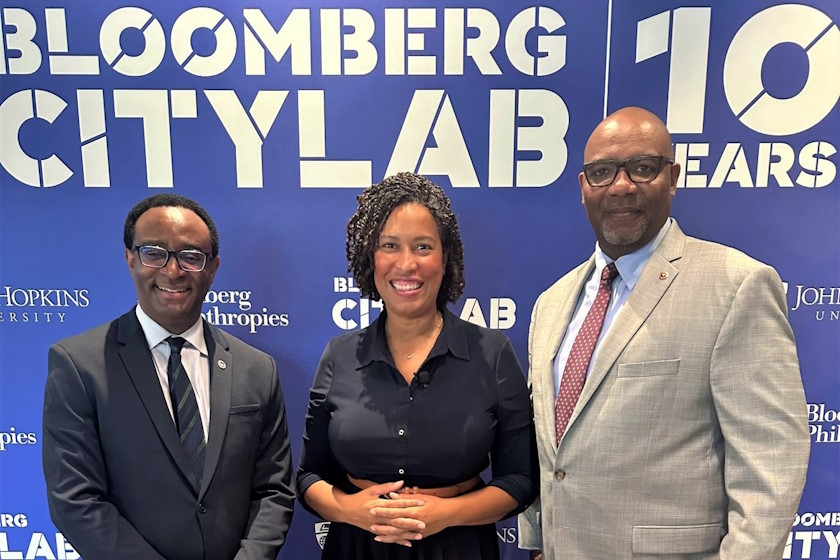 Mayor Muriel Bowser (center) with Ben Vinson III, PhD, President of Howard University (left) and Maurice Edington, PhD, President of the University of the District of Columbia (right).
Black Enterprise Digital Media reports that Mayor Bowser unveiled at an international gathering of public administrators and policy makers, a distinctive initiative for Historically Black Colleges and Universities (HBCU) seniors, amplifying her Administration's commitment to nurturing young talent and solidifying their roles in public service. This transformative program, announced at the 10th Bloomberg CityLab, and established in collaboration with Washington, D.C.'s two HBCUs, Howard University, and the University of the District of Columbia, seeks to forge a steadfast pathway for graduating seniors who are keen on dedicating their careers to public service.
Mayor Bowser emphasized the program's dual mission. "This initiative not only retains exceptional talent within D.C. but also aims to infuse fresh, young leadership into DC Government," said Bowser. "We envision a future where the brightest minds, those fervently passionate about our community, choose DC Government as their platform to effectuate change. One person, one initiative, and one community at a time, we are paving the way for impactful transformations."
The pragmatic approach of this program ensures its effectiveness. Several District government agencies have committed to transitioning 25 impending full-time positions into dedicated apprenticeships. Slated for launch in early 2024, these positions cater exclusively to graduating seniors, offering them unparalleled opportunities and exposure for one year. The only prerequisite: a genuine interest in serving and residing in D.C. Upon successful culmination of this apprenticeship, participants will be poised to ascend to heightened statuses within DC Government.
Prospective candidates can easily navigate the application process through the newly minted careers.dc.gov website, a testament to the relentless work of the i-team to enhance D.C. recruitment and hiring by lowering hurdles D.C. residents confront and streamlining the hiring process to reduce wait times from job posting to hire. The i-team's mission: to reimagine and revolutionize the District Government's hiring process is on full display with this innovative initiative directed at the District's HBCUs.
Mayor Bowser's program transcends its immediate objective, reflecting a broader national sentiment: a fervent belief in the unparalleled potential of HBCUs and their students, and the promise they hold for the future.
Read more at Black Enterprise…
---
The Tech Behind: Meet the folks powering DC's i-team
September 18, 2023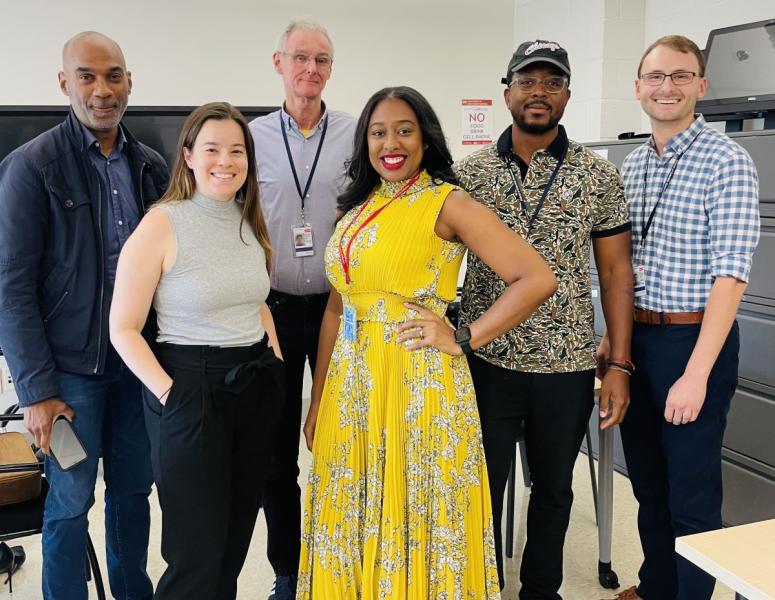 What exactly has the district's Innovation Team been up to in the two years since it was created?
The Innovation Team, also known as the i-team, was conceived in 2021 in a collaboration between Mayor Muriel Bowser and Bloomberg Philanthropies. The three-year initiative designated a group of folks to build new strategies for the city, working in three main phases: understanding the problem, generating and testing new ideas and delivering initiatives.
---
Innovation in the Public Sector
Empowering Change for the Common Good
July 25, 2023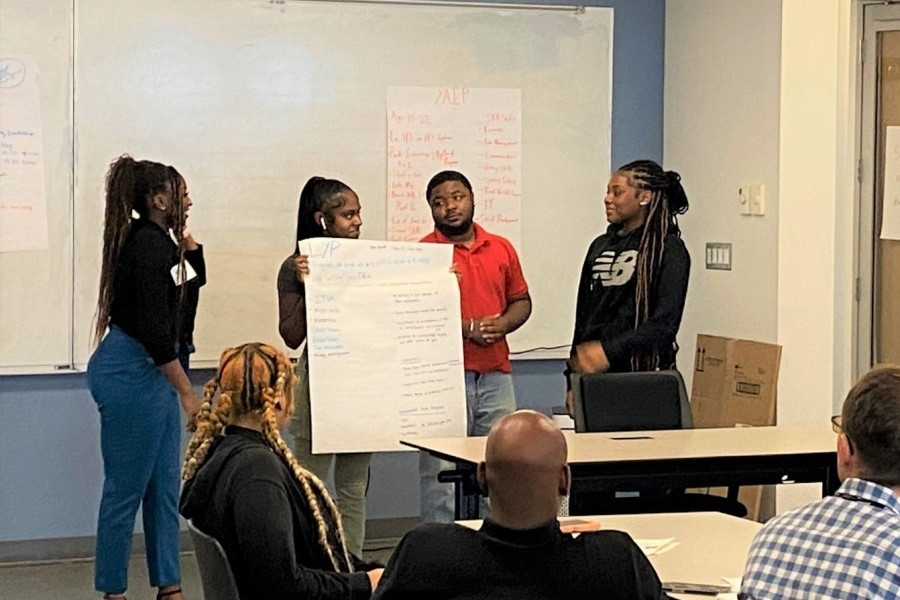 In the public sector, resident engagement is a catalyst for driving innovation. The District government embraces the significance of involving the public in policymaking and service design to align decisions with the needs and aspirations of the people of Washington, D.C.
---
In the News: D.C.'s Public Sector Innovators
March 3, 2023
The 2023 New Year continues to be busy for the District's i-team within the executive office of Mayor Bowser's Office of Policy & Innovation (MOPI). The District's i-team, funded by a grant from Bloomberg Philanthropies, is advancing its first project -- improving the building construction permitting process.
The i-team's work continues to be fueled, in part, by the input from District agency personnel with responsibility for reviewing and approving permits, as well as from small business operators who bring first-hand experience with working with the District government as they start and expand their local businesses.
The i-team's work is getting notice. This month, South Texas College of Law Houston (STCL) profiles Jenny Kessler, STCL '12 alumni and MOPI Director.
---
Innovator of the Week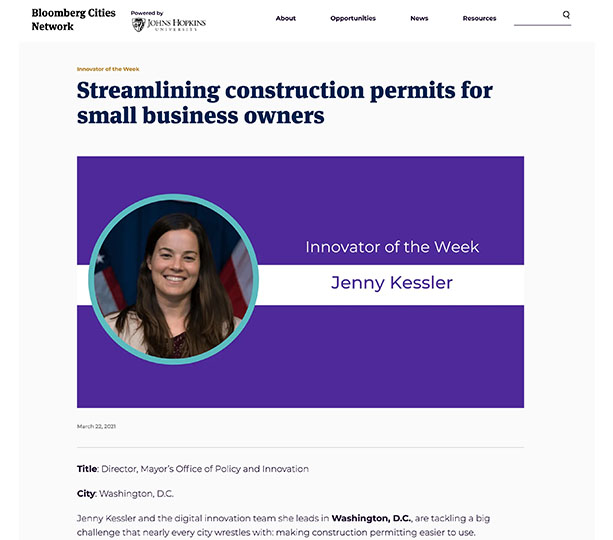 The District's i-team receives star treatment by the digital communications channel, Bloomberg Cities Network powered by Johns Hopkins University.
Joining leading figures in public sector innovation, Jenny Kessler, D.C.'s i-team Director, earns the distinction of Innovator of the Week in the most recent edition of Bloomberg Cities Network.
---